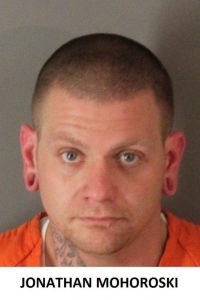 Riverside Police Detectives from the East Neighborhood Policing Center arrested a suspect for his involvement in an attempted vehicle theft in a University of California Riverside neighborhood. The suspect later admitted to committing at least ten thefts from vehicles in the same area this year.
On Thursday, June 23, 2016, the Riverside Police Department Communications Center received a call of a vehicle burglary in progress at an apartment complex in a UCR neighborhood. Officers from the Patrol Division responded and began their investigation. The victim reported a suspect had entered his vehicle and overheard the subject conspiring to steal it. The suspect was also heard making statements about selling the stolen vehicle to a secondary unknown suspect. The victim confronted the suspect and he fled the area prior to police arrival. Patrol officers canvassed the vicinity but could not locate the suspect. The case was then assigned to the East NPC Auto Theft Detective.
Detectives assigned to the case acquired additional information and leads identifying a possible suspect. This same individual is believed to be responsible for several vehicle burglaries and thefts in this area over the course of several months. On July 7, 2016, East NPC detectives located and arrested Jonathan Mohoroski, 30-years-old of Riverside, for attempted vehicle theft. Following his arrest, Mohoroski admitted his involvement in the attempted theft of the vehicle and also to committing at least ten thefts from vehicles in the same neighborhood to support his illicit drug habit.
The investigation into his involvement with the numerous thefts is on-going. Anyone with information on this case, or others, is asked to contact East NPC Detective Matt Lackey at (951)826-5376 or Detective Brett Stennett at (951)826-5388.