RIVERSIDE, CA – On September 14, 2018, an armed gunman began a series of robberies of various commercial businesses within the City of Riverside. Over the next two months, the suspect was responsible for robbing or attempting to rob, seven businesses throughout the city. The investigation revealed the suspect would enter the businesses armed with a handgun, demand the employees give him money from the cash registers and then leave on foot.
During the investigation, physical evidence from the robberies was collected which identified the suspect as Jason Rubio, a 42-year-old resident of Riverside.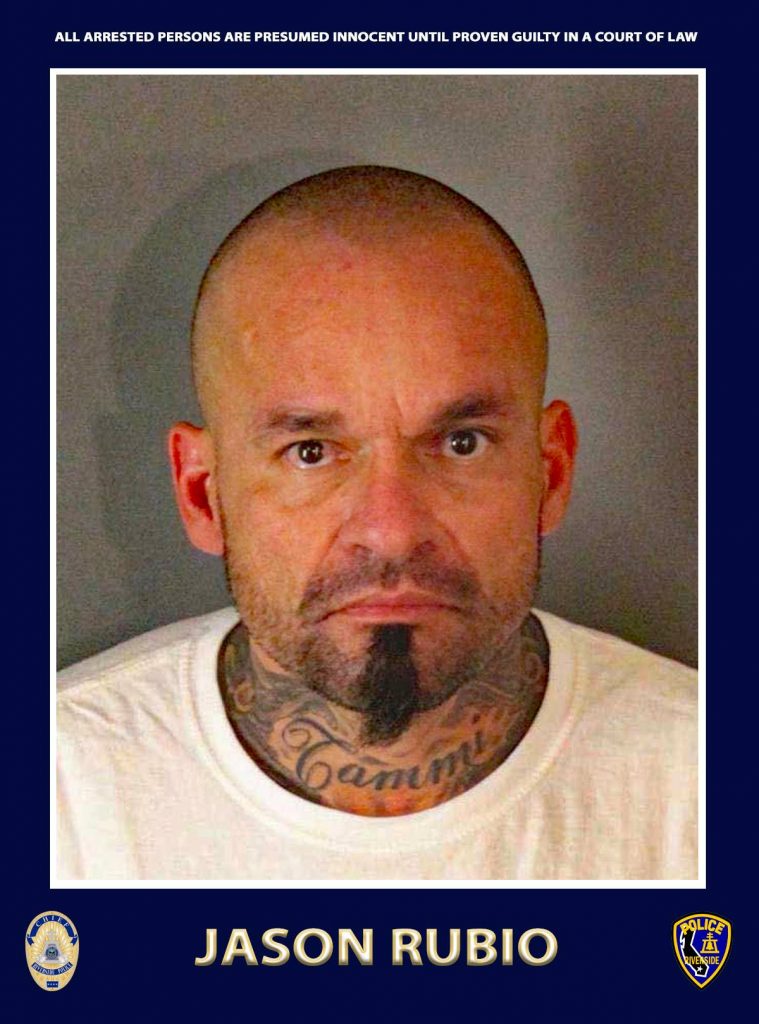 On January 3, 2019, members of the Riverside Police Department's METRO team located Rubio near Tyler Street and Magnolia Avenue and placed him under arrest for the robberies. Rubio was interviewed by detectives before being booked at the Robert Presley Detention Center.
Anyone with information regarding this investigation is asked to contact Detective James Brandt at (951) 353-7137 or jbrandt@riversideca.gov. Those wishing to remain anonymous can email rpdtips@riversideca.gov or utilize the Riverside Police Department's mobile app "Submit a Tip" feature while referencing incident number P18174040.